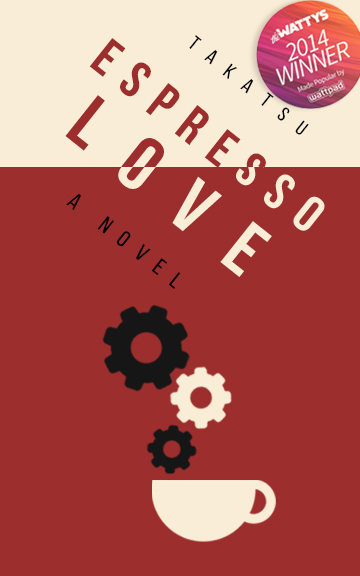 Thank you to all readers and supporters of "Espresso Love" or my work in general. With your encouraging warmth and support, the novel has surpassed 1,000,000 reads, Wattys Award 2014 winner, featured on Wattpad, IndieReader.com, upcoming TV series DIG on USA's campaign, ranked #1 Science Fiction, #3 Spiritual showcased on various sites and more. Currently, interactive bonus content, multimedia collaborations and other community engagement initiatives are ongoing.
But more importantly, hearing from many readers that it had impacted their lives, left impressions on their hearts and inspired new revelations about the world is truly the greatest blessing and honour. This is my greatest passion. I hope the journey onwards will continue to speak to you and inspire you in some way. Here are some comments, reviews, conversations, insight and thoughts on Espresso Love.
—
"[Your stories] have a timeless quality, little legends or fables that enlighten or explain a philosophy of life, a zen moment… you touch on an innate mystery of things that your stories allow one to see." – Patricia Keeney, Author, Poet, Professor of Creative Writing, York University
"An interesting 'vapoury' style that seems to hover off world at times. …atmosphere and dialogue are strong…shows assurance and poise… haunting and strange (which is good)…sense of terror in the core here… You're on to something different, striking." – B.W. Powe, Associate Professor, Dept of English, York University and author of A Tremendous Canada of Light, A Climate Charged, Outage, The Unsaid Passing, and Marshall McLuhan and Northrop Frye: Apocalypse and Alchemy
"Offers acute, almost painful observations of the minutiae of life, if life took place in a Murakami snow-globe."
– Review on IndieReader Insiders
"Struck me to the very core of my being…"
"Intellectually challenging…"
"Very interesting concept of reality… Thought provoking.."
"Like a seven course meal full of spice and illumination… One does not listen to a classical piece to get to its ending. No. It is the ride, the moment by moment…a genuine Masamune among stories."
"The contextual familiarity of the story speaks profoundly to the modern-day reader. Espresso Love is the perfect combination of the old and the new, an analysis of the human condition in today's inhuman living conditions…the pacing is stellar so far. A tale of this kind requires a slow and steady take-off, before commencing aerial manoeuvres of any sort. If readers are put off by Naoki's early contemplation, then they're unlikely to enjoy and appreciate the rest of the events that ensue."
"Very close to the stature he (Poe) reached. It is very rare to find talented writers so young."
"This novel has moved me in ways that's almost beyond expression…has definitely taught me alot about myself, and the world around me. That we are apart of something much greater than ourselves, that the possibilities in life are infinite and life is so much more than we think it is. By this work of art I am encouraged to ponder the journey of life much more, and truly discover what it all truly means. I'm looking at life from a new perspective, a brighter one."
"You write with a purpose… I can't even articulate how thrilled I am…like someone who hasn't had sex in a long time, and they do, and then they start crying."
"…your words, the effect of them on my mind as coffee to my senses…"
"Espresso Love is highly intelligent and worthwhile reading…profound and multi-layered."
"I am awestruck at the philosophical stance of your writing. Your writing is akin to that of Murakami in its surrealist execution."
"It was both personable and philosophical. A rare breed of good story and thought provoking ideas. Unlike many books that come off as pretentious this one is throughly well-thought out & researched … A virtual standing ovation would not be enough to incapsulate the absolute awe I have of you and love I have for your work."
"It's not a regular thing to find a piece of work that oozes sophistication and embodies literature and art in Wattpad."
"It's ambiguous but I feel like that's the point of it…the style of writing is unique and not something that I've read before."
"The words seem like they're dancing across the page and magically coming alive. With Espresso Love, it is not simply reading – it is an unparalleled experience that engages the reader to the fullest extent!"
"Breathtaking in measure, Takatsu weaves themes of systematization with love and self discovery into such delicate balance with literature that everything on a page cannot be digested without swooning over the beautiful diction and prose."
"Surprisingly bittersweet, like a good cup of coffee. It really makes you think and question the reality around us."
—

A lengthy review/brief analysis by Mary L. Tabor, Professor of Fiction Writing, MAT English and Education, MFA Creative Writing, professor, columnist and author of "Who By Fire", "(Re)Making Love", "The Woman Who Never Cooked" and essays.
Ghosty, Textnovel writer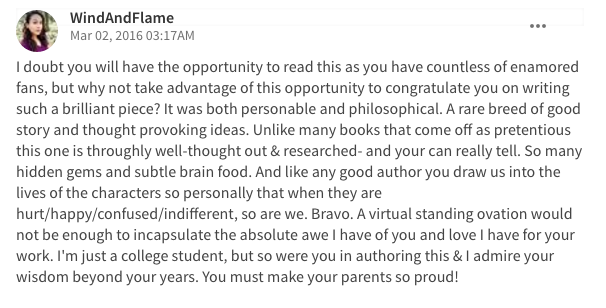 Lucas Edel, award-winning German author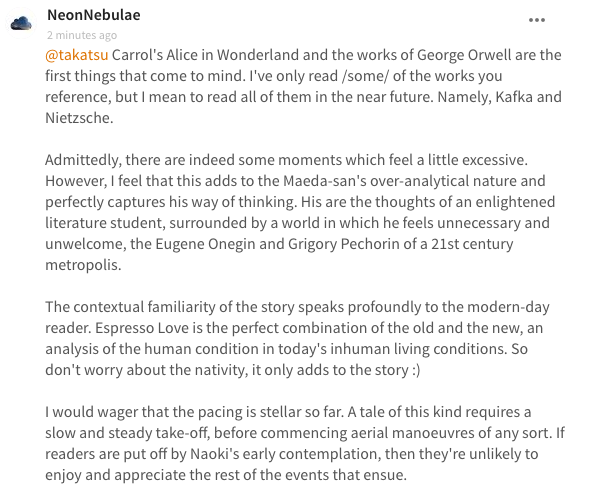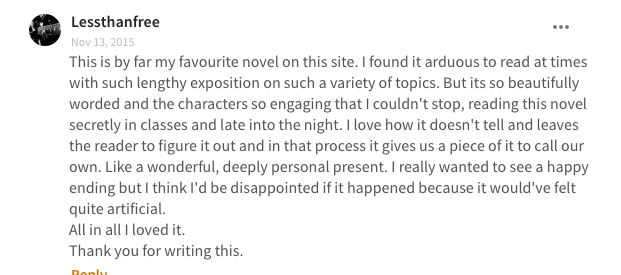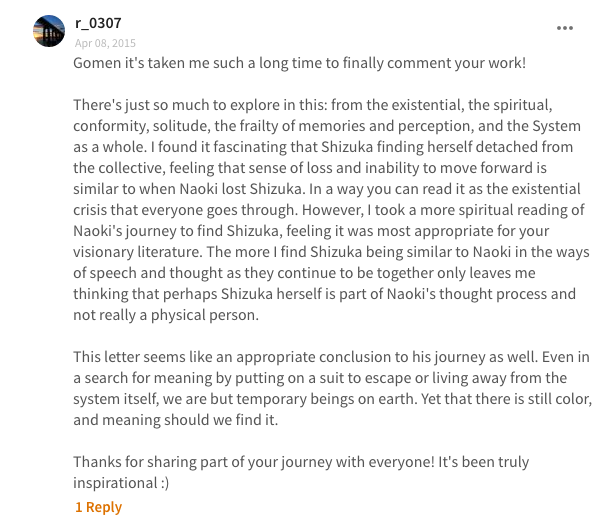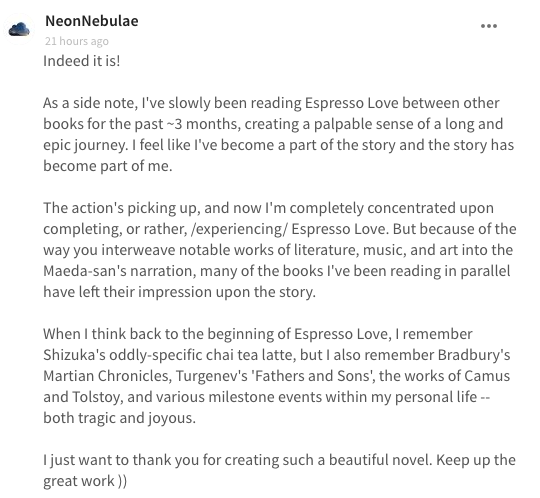 Wattpad sci-fi author
Wattpad Star
Shelley Burbank, published author and journalist
Tantra Bensko, published author, UCLA Writing Professor
Jenny, published author, top-ranking featured Wattpad author
R.S. Kovach, Wattpad Star, ranking Amazon author
xclassicalcatx – Youtube musician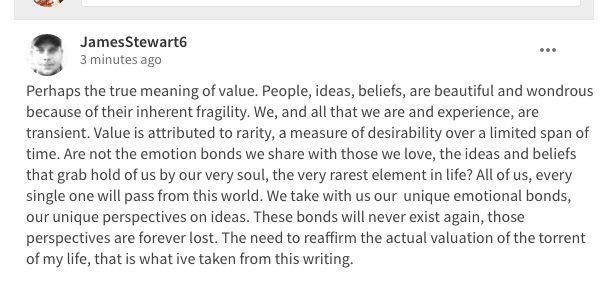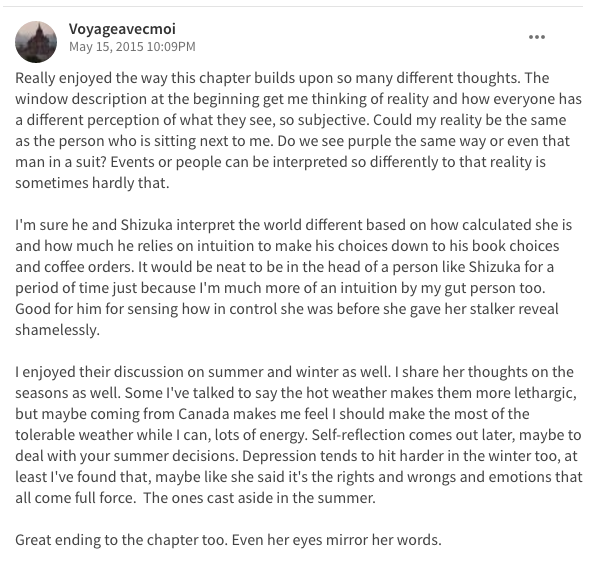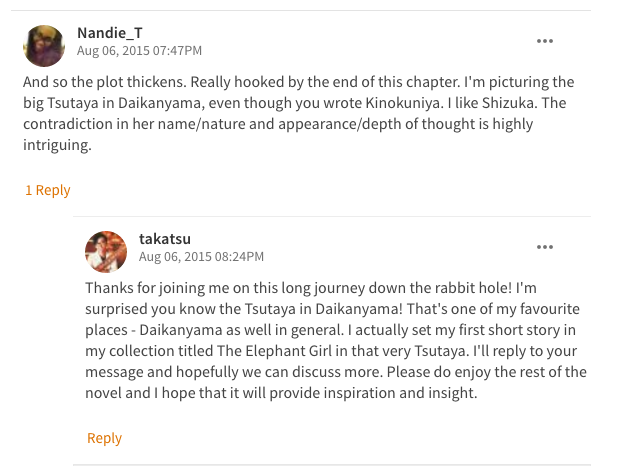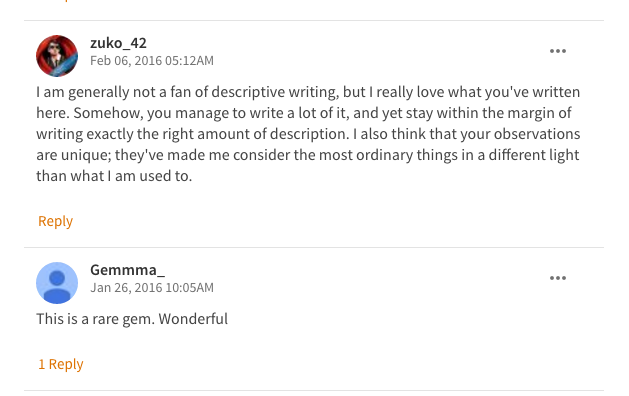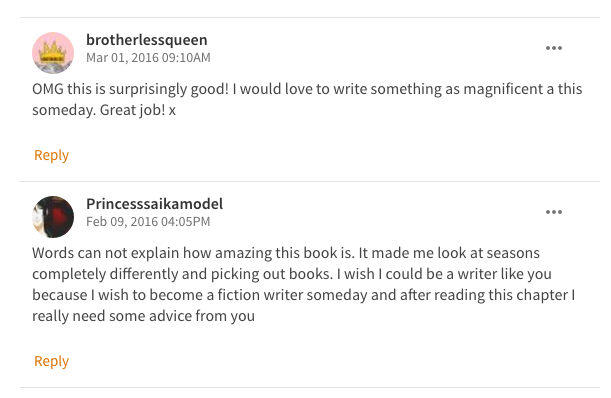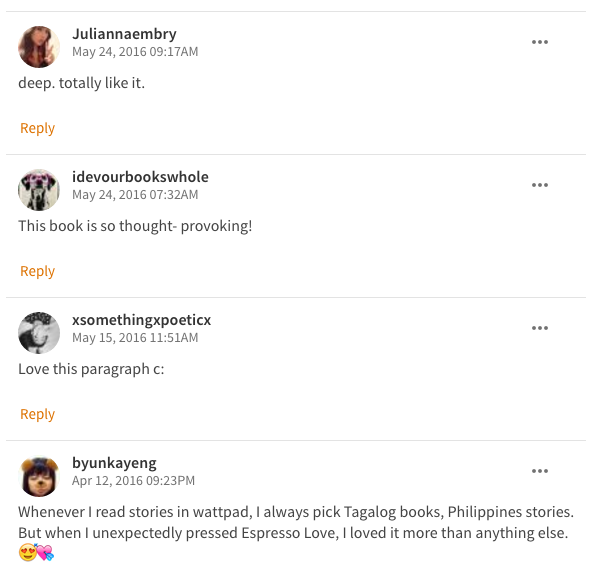 Jennifer Cooreman, essayist, author
Mark Victor Young, published author
Ivan Yuen, Wattpad CEO
If any reader would like their comment removed, please contact me. On the other hand, if you'd like to add your own comment, post below on on Wattpad