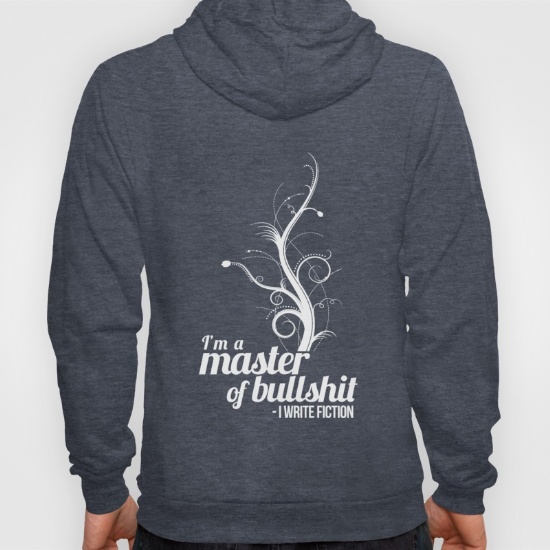 Master of Bullshit Zip & Pullover Hoody
Brandish this witty statement as a confession of your writing profession. Though we take writing seriously, we will admit it is our talent to make things up on the spot.
American Apparel California Fleece Zip-up and Pullover Hoodies made with top quality 100% California Fleece cotton. Complete with kangaroo pocket this stretchy, comfortable fit, unisex cut includes double-stitched cuffs and hem. Select colours and align the design on the front or back, your choice.
Get a T-Shirt or V-Neck on: