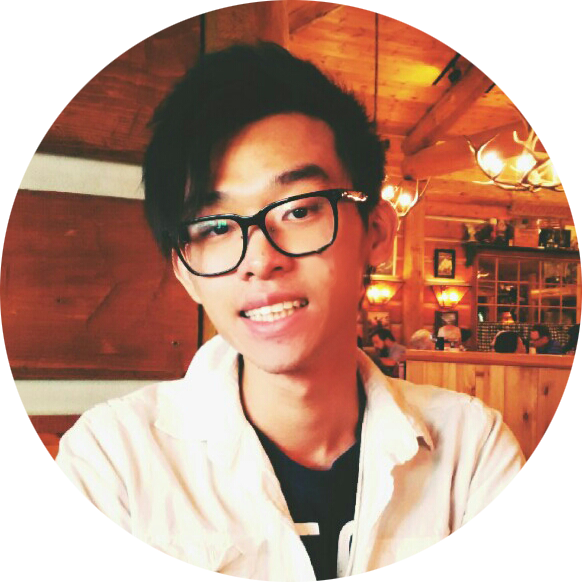 Design Portfolio | Downloadable PDF
I am a passionate and self-driven multidisciplinary artist looking to focus on expanding my professional career as a design, marketing, and content specialist in a collaborative team environment.
>> Sketch, InDesign, Photoshop, Illustrator, Invision, Calibre, MS Office, Google Suite
>> HTML/CSS, PHP, JavaScript, WordPress CMS
>> Project Management: Hubspot CRM, Asana, Trello, Slack
>> Hootsuite, Buffer, Facebook, Instagram, Twitter, Youtube and other Social Media Marketing strategies
>> Marketing, Fiction/Non-Fiction, Web Content, Blog Writing; Conceptual, Thematic, Structural, and Technical Editing
>> Wattpad: 20,000+ followers, 1 million+ reads, #1 Science-Fiction ranking (out of 47 million users)
>> Social Stats: 3,100 Facebook Likes, 1500 Twitter Followers, 1800 Instagram Followers, 480 Youtube Subscribers
>> Member of the Graphic Designers of Canada, League of Canadian Poets, The Writers' Union of Canada, Golden Key International Honours Society
>> Self-driven, outside-the-box, meticulous, collaborative, visionary
---
Work Experience
Tami Smart City Tech / GreenOwl Mobile: Marketing & Design Lead
2016–2017
>> Envision, conceptualize, translate, plan and execute product branding and identity
>> Assist with project management and liaising between investors, designers, development teams
>> Produce content, website, graphics, marketing material, iOS and Android UI/UX app design
>> Develop marketing strategies including beta tests, email lists, social media campaigns, multimedia productions and media coverage
Digital Literature Keynote Speaker
2015-Present
>> Multimedia presentations, interactive workshops and lectures for teachers and students
>> Past: Pages Unbound, Fan Expo, Toronto District School Board, University of Waterloo, Ryerson University, York University
Inspiritus Press: Creative Manager
2015–2017
>> Manage staff team and authors; curate and edit literary works
>> Design and publish book publications, develop highly successful marketing strategies and events
>> Content and branding for web, print publications, publicity and social media
>> Communicate with other organizations such as publishers, arts communities, education institutions, media channels, venues, associations, clients and more
Agape Charis Learning Center: Public Speaking & Writing Teacher
2015-2016
>> Prepared and taught lessons and materials including Youtube, Wattpad and other multimedia technology, Edmodo online social classroom platform, and implemented student-led programming such as "Inspiration of the Week" for three classes of students aged 10-16
EDge Interactive Inc: Web & Graphic Designer
2011-2012
>> In addition to responsibilities mentioned above: develop back end admin panel system, database management, HTML email campaigns, web content according to needs of the client and project
>> Clients include: SchoolFinder.com, ScholarshipsCanada.com, StudyinCanada.com, University of Waterloo, University of Victoria, Bishop's University, Leeds Metropolitan University and more
York Region District School Board: New Media Instructor in the Classroom
2010
>> Prepared, planned and taught lessons and materials for elementary school classes empowering students with technology on Mac and Windows, storyboarding, video recording, iMovie editing
Freelance Design Consultant
2008–Present
>> Consult, conceptualize, collaborate and produce web designs, CMS themes, branding, logos, print material, publication, mobile app UI skins, video, artwork, and other graphics in digital and traditional mediums, as well as event and marketing strategies
>> Clients include: bFree Cases, COMEX Media, Ambassador's For Christ in Canada, Queensbridge Mill Designs, Ubisu Urban Design, Textnovel, Wattpad, University of Waterloo, Agape Charis Learning Center and more
---
Volunteer Experience
PEN Canada Bring the Noise Street Poetry Tour
2017
>> Founded and coordinated volunteer team, poets, performers, venues, route, partners and more
>> Partners include: PEN Canada, League of :Canadian Poets, Authors for Indies, Book City
>> Poets include: Marc Di Saverio, Lillian Necakov, Kateri Lanthier, Kate Sutherland, Julie Cameron Gray, Beatriz Hausner, Ayesha Chatterjee, Ronna Bloom, Daniel Kincade Renton, Catherine Graham
>> Design, marketing, multimedia and street-team promotion strategies
Crossroads Literary Festival
2016
>> Founded and coordinated staff team, guests, booksellers, and volunteers, including The Writers' Union of Canada, Word on the Street, BookThug, Tightrope Books, Wattpad, Brick Literary Journal, Existere Journal, untethered magazine, Dumagrad Books, and more
>> Design, marketing and street-team promotion strategies
York University YU Start: Academic Orientation Facilitator
2014
>> Represented Faculty of Liberal Arts and Professional Studies, coordinated online Moodle university orientation course and presented academic information on English, Professional Writing and Creative Writing programs to fifty freshman students in classroom environment
Culture Japan: Exhibit Brand Representative
2012
>> Worked with world renown Danny Choo and his associates in producing Culture Japan displays at the Itasha anime decorated car exhibit and promoting the brand to visitors and media personnel at the Nico Nico Douga Convention in the Makuhari Messe Convention Centerr, Chiba, Japan
Japanese International Students' Association: Vice President External
2011
>> Organized and facilitated campus and off-campus events by liaising with association committee members, guests and Japanese cultural organizations to promote Japanese cultural exchange and academic information
---
Publishing Experience
"Night, Sleep, Death, and the Stars"
PRISM International Magazine
>> British Columbia: University of British Columbia, no. 56.1, October 2017, pp.63.
>> ISSN: 0032.8790.
Kawatare: Poems
>> Toronto, Ontario: Anstruther Press, August 28, 2017. Print. 14 pages.
>> ISBN: 978-1-988699-11-0.
"Polished Brown Loafers", "something holy"
Apparatus: Poetry, Prose & Art Anthology
>> Toronto, Ontario: Inspiritus Press, January 27, 2017. Print. pp.12, 56-58.
>> ISBN: 978-0-9951538-1-3.
Of Forests & Clocks & Dreams: Literary & Art Collection
>> Toronto, Ontario: Inspiritus Press, May 28, 2016. Print / eBook. 230 pages.
>> Paperback ISBN: 978-0-9949746-9-3. eBook ISBN: 978-0-9949746-3-1.
Secondhand Memories: The Pioneer English Cell Phone Novel
>> Hermitage, Pennsylvania: Sakura Publishing, February 14, 2015. Print / eBook. 540 pages.
>> ISBN: 978-0-9911807- 9-0.
Espresso Love: A Novel
>> Toronto, Ontario: Wattpad, 2014. Digital Serialization. 150,000 words.
>> 1 million+ reads, #1 Science-Fiction ranking (out of 50 million), Watty's Award 2014
---
Achievements
Babs Burggraf Creative Writing Award – 2016
Golden Key International Honours – 2015
AM1430 New Rising Talent 2nd place – 2015
Stanley Fefferman Creative Writing Award – 2014
Watty's Award – 2014
Textnovel Readers' Choice & Editor's Choice – 2009
---
Education
University of Toronto
2018
Digital Marketing Management, Certificate
York University
2010–2016
English and Creative Writing, Double Major, Honours, B.A.
Seneca College
2009
Web Design and Development Certification
Unionville High School
2003–2007
Arts York Visual Arts Stream, Honours, O.S.S.D.
References can be provided on request.